My housemate's girlfriend studies women's wear at LCF, so recently I asked her to assist me in making a slanket. What is a slanket, I imagine many people might ask?
Now, before you think I've gone completely crazy, these people always seem to wear this incredible garment the wrong way round. Here's how it should be worn:
In this configuration you are far more mobile, it feels like a wizard/jedi robe, and you can also pretend to be a flying squirrel: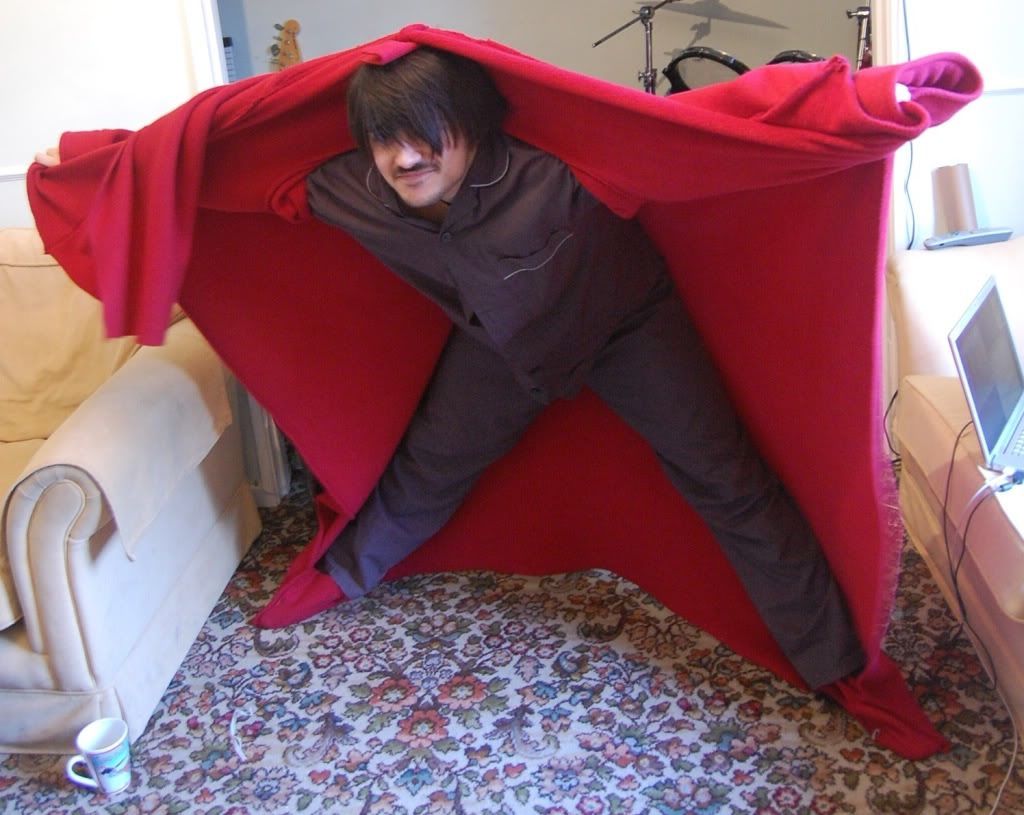 Now tell me you don't want one.